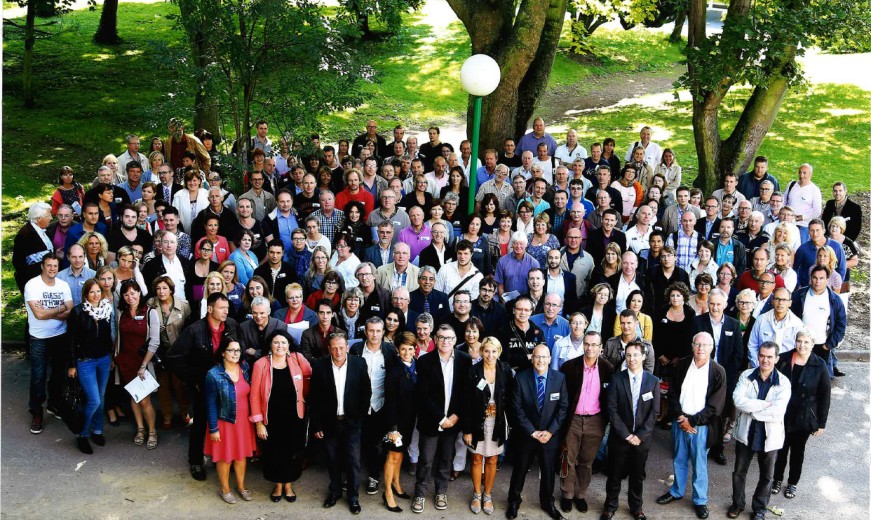 The heart of our training mission is to participate in the human construction of youth entrusted by families who have trust in us. Our organization allows each student to build their future in scientific and industrial fields. Through all of our training, we offer education in promising sectors and strategic in the industrial services. To build a successful orientation, you will find in this website all the information on our training, our culture and activity on numerous projects that promote living together. Our aim is to ensure a social, cultural and spiritual success. Consistency in education, teaching and pastoral choices contributes to this human construction to allow students to adapt to our changing world and achieve the success of Man.
Regarding OZANAM
Ozanam's mission is to develop the potential of youths by providing them an intellectual, vocational, social and human education. Faithful to its culture and specificity of science and technology high school, it is a dynamic institution that takes into account the young as a person.
Regarding EPIL
Epil vocational school is a place where confidence is the key word. Vocational education differs from general education by its professional aspect: each education includes technical training courses and training periods as internship. In constant touch with the business community, the training provides knowledge and skills in a particular professional field.
Regarding CAMPUS
During the two years of education, students will develop knowledge in a specific and chosen field. This program will allow students to learn how to work as a team and communicate with all actors involved in the training profession. In the second year, students participate in the industrial project implementation in partnership with a company.
Educational project OEC Group
In 2020, Americans aged 38 years will have known between 10 and 14 jobs. India has more student graduate from higher education than there are children in the United States. The country with the largest numbers of English speaking is in China. If the diploma is still the passport for entering into the professional world, it's not the only asset that shows the professional value of a man. Our educational and social project is based mainly on development of the individual. We believe that every person is unique and needs recognition in order to believe in him or her and have confidence in its own value.
TOLERANCE, SHARING, RESPECT from everyone, shape community life within the group.
We wish to instruct CITIZENS :
Open-minded, able to adapt and commit in the world,
Accountable, aware of their rights and duties, sensible and caring about of others,
Endowed with a critical sense, aware of sustainable development and ecologically responsible,
We wish to make them capable to conduct fulfilling project and make them proud of themselves,
Appreciated for their qualities, their ability, their skills,
We want to enable them to work as a team, to adapt them to changes in their professional, social, digital and associative environment.
Core Values
« Believing in all, accompany each ».
Our values is to train and support people to become independent, ingenious, innovative, co-responsible and humanist. We must set goals for pupils and provide studies tailored to their profile. We must set up confidence in order to allow them to be fully involved in their preparation for employment integration.
Pedagogical project OEC Group
To implement these core values concretely, the OEC Group relies on a strong teaching staff and methods that create favorable conditions for learning and for career guidance in a pleasant and safe environment.
The references to the Gospel define a mindset of the entire educational community.
Working groups in reduced workforce contribute to set up suitable condition for learners.
To develop confidence and self-governance in learning, teaching teams set up;

Mentoring schemes
Individual support
Homework assistance service
Innovative multidisciplinary projects: "Mini Enterprise"

The work-linked training allows students to be in permanent contact with These kinds of programs offer different learning approaches with a more concrete concept.
Educational tours, Special trips, European exchanges, Language certifications and European section promote openness to the world.
Our youths are encouraged to open up to the Culture and they frequently visit the cultural spaces (theaters, museums, cinemas).